TWO WEEK WAIT REFERRAL SERVICE – BREAST
Refer as below:
Suspicion of Breast Cancer
Symptomatic but NOT suspicious
Suspicion of Recurrence of Breast Cancer
Consider printing for your patient a Cancer Research UK Urgent Referral Leaflet – follow link
All 2WW referrals should be made through the NHS eReferral Service (previously known as Choose & Book).
Please make all referrals (urgent and non-urgent) within 1 day in accordance with the National Collaborating Centre for Cancer guidance 2015.
If in doubt about the referral please contact one of the breast specialists by phone or by e mail Advice & Guidance for further advice, although your non urgent referral letters will be vetted by a specialist and the appointment accelerated if necessary.
Referral form preview (see right for link)
Breast Pain Pathway
Video Guide How to Complete 2WW Referral Form (Click on Link)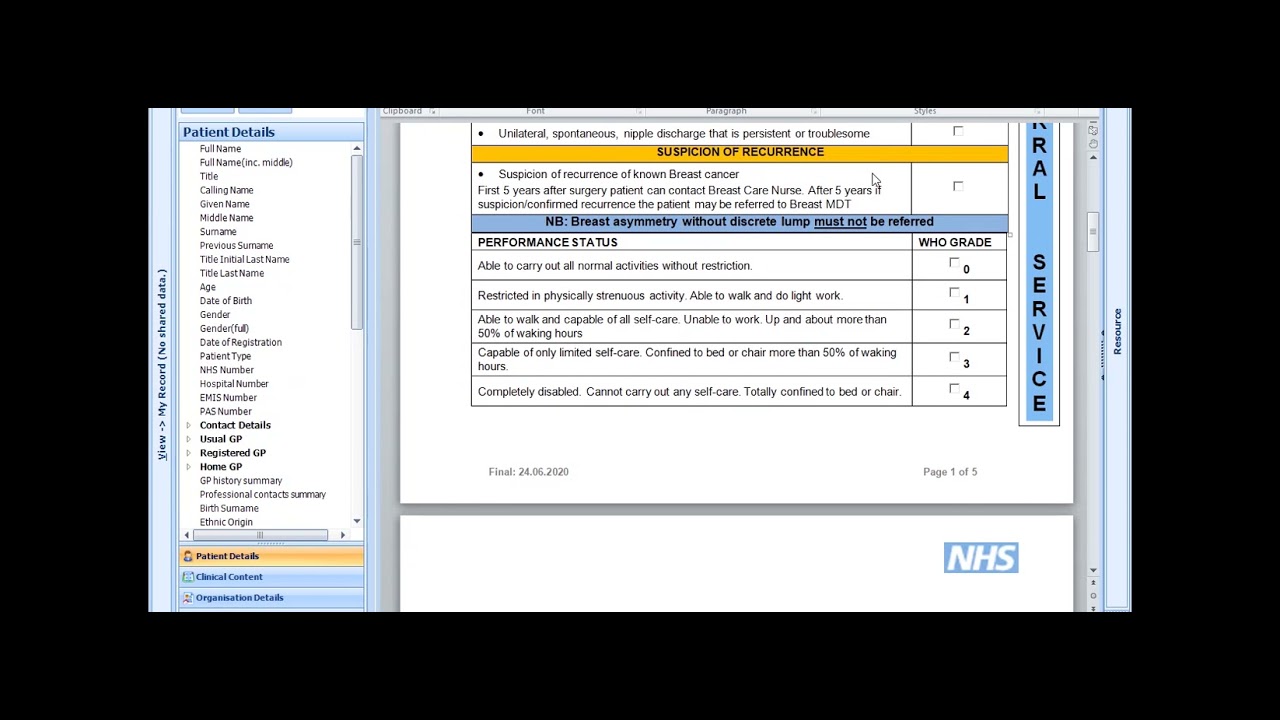 (Visited 9,877 times, 2,518 visits today)